So I ended this trip the way I started it: exploring a foreign city by myself. Dan had to go back to Gent for an all-day work meeting, a compromise move so he didn't have to extend his stay to attend a session in Mannheim, Germany, the following Tuesday. He was never able to really disconnect from work on this trip, so he's still in need of a vacation.
But it was good for me in a way. It reminded me – as did those first days in Mainz and Frankfurt – of when I was 16 and explored Chicago all day by myself. I'm very comfortable being alone, even when everything around me is – literally – foreign to me. I like the time for reflection and being completely independent, and just going wherever my mood takes me.
I set out about 8:30am. Mostly I just walked, had laid out a plan based on the map Sven gave us of what I wanted to see. I decided I was museumed-out at first, but changed my mind about that later. It was enjoyable to just go at my own pace, casually stroll through their version of Central Park, and start thinking my way through the transition of not being on vacation anymore. Three weeks is a long time.
I took a few pictures, below, stopping once at a cafe for a croissant and coffee. Which reminds me, I don't think I've talked about the coffee in Europe: spectacular. In every cafe or restaurant we were in, the coffee was always ground and brewed to order using a high pressure coffee maker, so it was always very smooth, very fresh. The only time we had bad coffee was in hotels where it was brewed and poured from a carafe. And in hindsight, those probably tasted much like what we get at home, we'd just gotten spoiled by then.
I also explored chocolate shops!, tasting here and there as I went. The Belgians really do know how to make chocolate.
Side view of the Royal Palace.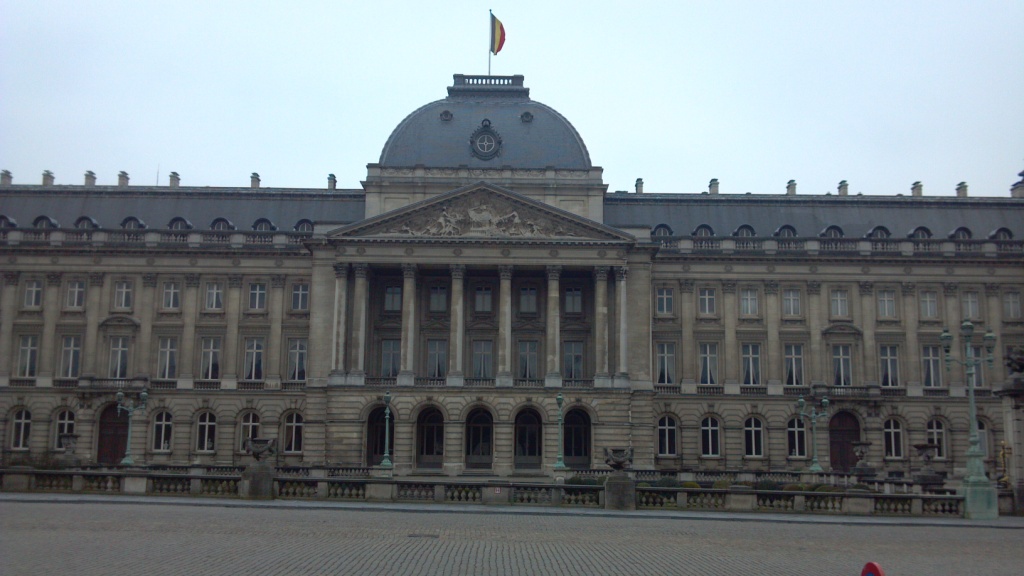 Front of Royal Palace.
Another random square! I didn't notice until I got home how much this building looked like the Royal Palace in Amsterdam.
This was a very cool little park across the street from the coffee shop I stopped at.
This is the old Stock Exchange building, now used for exhibitions. It's where we met Erwin and Yannick the night before because it's pretty central and hard to miss. Since they were having a Da Vinci exhibit, and how often do you get a chance to do that?, I decided to check it out. It was pretty cool. Mostly it was prototypes made of all of his inventions – including a tank! – that even he had never actually made, only sketched.
And finally, by special request: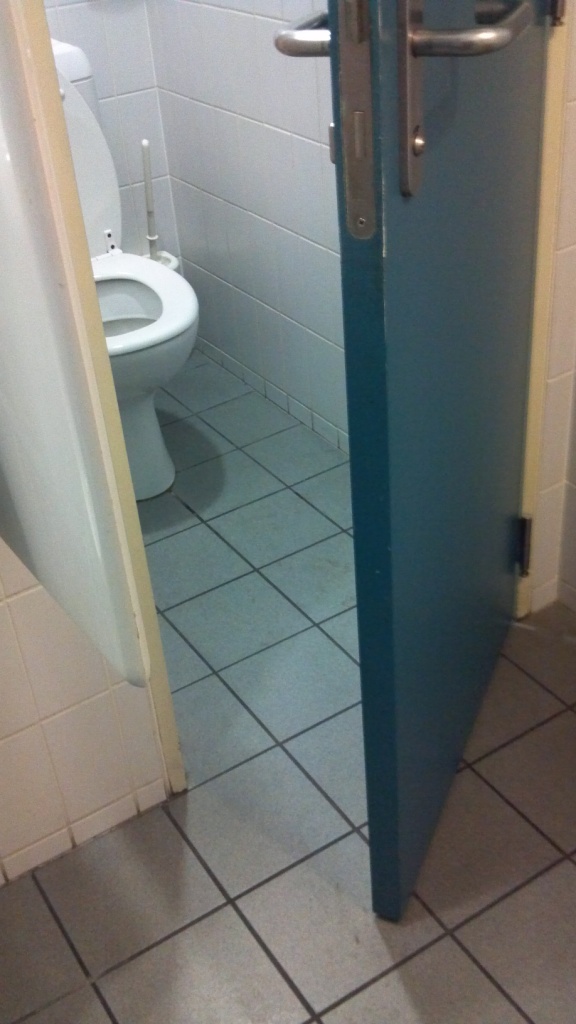 The infamous closed door toilet rooms. Never did see a stall in 3 weeks in 3 countries. This was taken in the building above.
I stopped for lunch at a place Sven had recommended – Ellis, funnily for Ellis Island! – and had a good burger and Belgian fries, probably the best fries I'd had the whole trip. I was tired and just went back to the townhouse and showered and vegged until Dan got back around 6pm. We went out for dinner at another place Sven had recommended, had a great meal. We typically eat around 6:30 and some restaurants don't even open until 7pm we discovered, so we didn't need reservations as we were the first ones there. But it filled up quickly and was packed by the time we left around 8pm. We made sure we were packed and all that, knowing we'd have an early start the following day.
Home. We were So Ready.
Enter your email address to subscribe to my blog, which will provide notifications of new posts. Soon after you enter your email address below, you will receive one to confirm your subscription. Check your spam/junk folder if you don't see it.