[Apologies for all the posting. I'm moving material over from one platform to another…]
Because we lined up the sink, shower and toilet all on the left, it's hard to get good pictures. But you'll see from the "before" shots that it was a gut job – nothing stayed the same.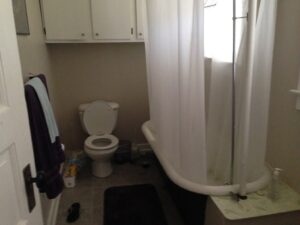 Before
Before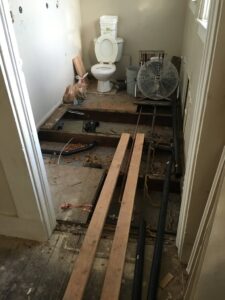 Some interesting "during" shots. They had to do a great deal of work on the floors to get them level. Like I mentioned earlier, it's a very crooked house. You probably would be too if you were 115 years old.
Shower pan in and frame going up.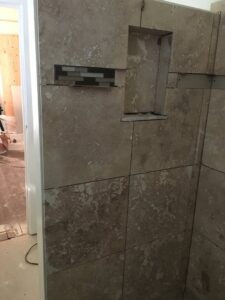 Tile going in for the shower.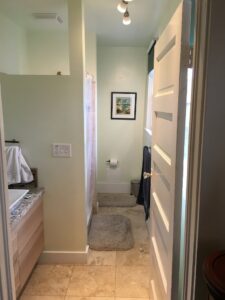 After
All of the above was originally written in 2015 and moved here on 5/25/2020. To see the inside of the house, go to Kitchen next.
Enter your email address to subscribe to my blog, which will provide notifications of new posts. Soon after you enter your email address below, you will receive one to confirm your subscription. Check your spam/junk folder if you don't see it.